Shortage of high-quality staff is impacting many small-scale accountancy firms in the UK. Some are having to shut down because the cost of hiring a high-quality accountant in the UK is too much. This shortage of skilled accountants is hurting many firms' growth aspirations.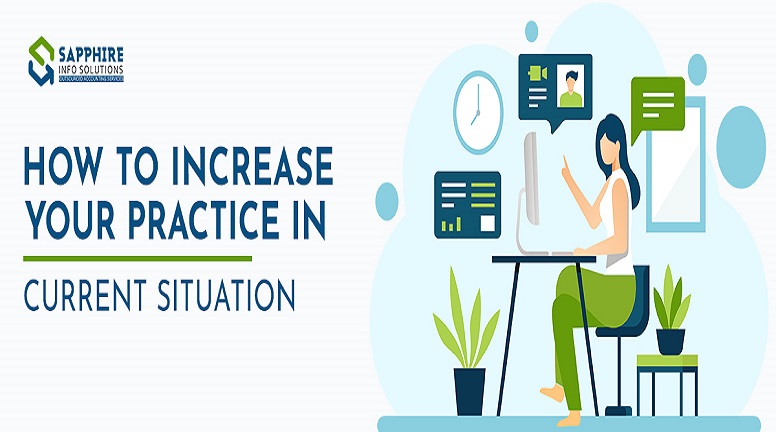 According to a recent study by the country's leading recruitment agency, the skill shortage for highly-qualified accountants is severe. 74% of these recruiters believe that these shortages will be the number one challenge in 2020 for small-scale accountancy firms in the UK. Small-scale accountancy firms in the UK are set to suffer the worst because they cannot attract the finest candidates in the country. However, many accountancy firms in the UK are continuing to thrive despite these marketing challenges.
How? They're using high-quality accounting outsourcing services India to address the shortage of skilled accounting professionals.
Outsourcing is in the Fabric of UK Commerce
Even though the term 'outsourcing' is generally frowned upon by most people in the UK, the truth is that for decades, the country's leading manufacturing companies have used outsourcing to cut costs, scale-up, and address the shortage of skilled workers.
In the last two decades, numerous leading accountancy firms in the UK have picked up on this trend. Many of these leading firms delegate 30-50% of their workload to Indian accountancy firms.
The country's small-scale accountancy firms may be late to this party, but they still have a large talent pool of highly-qualified Indian accountancy and finance experts to choose from. By outsourcing certain responsibilities to India, these smaller firms can enjoy –
Reductions in business expenses
Address the shortage of efficient accountancy professionals in the UK
Meet their long-term business expansion objectives
Contain cost of hiring or training new workers
Expand their services
Yet, outsourcing to India is still considered as a 'negative' by many Britishers. The fact that the UK's accountancy industry is full of disinformation about outsourcing doesn't help either.
Debunking the Myths about Outsourcing
Outsourcing hurts Local Accountants
Accountants in the UK are not displeased because their jobs are being outsourced. Contrary to belief, accountants in the UK believe that more day to day accounting responsibilities should be outsourced to foreign countries.
In a recent report regarding the skill shortage in the UK's finance sector, it was revealed that 44% of accounting and finance professionals are not happy with their job roles. They want to engage in advanced tasks or consultancy roles to expand their CVs. Plus, 44% of job accounting and finance professionals think that accountancy firms in the UK are not providing high enough salaries.
By outsourcing to India, small-scale accountancy firms in the UK can save a lot of their annual budgets. This budget can be reallocated to remunerate the in-house accounting professionals properly.
Outsourcing to India doesn't deter potential candidates from entering the finance and accounting industry. Instead, it encourages them to take up even more challenging roles in accountancy firms.
Outsourcing to India also helps small accountancy firms in the UK increase their staff retention rates. Since the in-house accountancy experts get to engage in higher-quality work, their job satisfaction levels also improve.
Lack of high-value work is one of the leading causes of employee resignation in the UK's small-scale accountancy firms. Sending low-value work to offshore experts frees up resources for the firm. These human resources can be used doing more profitable and satisfying work?
Indian accountants Cannot Handle UK's Accountancy Requirements
With proper supervision, any average accountant from India can handle the day to day responsibilities of leading accountancy firms in the UK.
India has a deep talent pool of highly-qualified accountants. These experts are ACCA-approved and also receive formal training to work with the latest commercial and accountancy software used by most firms in the UK.
Of course, the quality of work is a proper concern while hiring anyone. But, Indian accountants offer their services for considerably lower prices than accountants in the UK. Hence, the risk of hiring is minimal. Firms can immediately terminate their short-term contracts with their offshore experts in India if the quality of accountancy or bookkeeping work is not up to the mark.
Language Barriers
There are more English-speaking accountants in India than in the UK. India's accountancy talent pool is extremely deep. Education in the country is much cheaper. Plus, Indian culture is similar to British culture in many ways. Indian students are obligated to earn degrees in STEM subjects. Hence, the so-called problems of language or cultural barriers are non-existent.
Data Security issues
Every accountancy firm in the UK should prioritize data security. Outsourcing accountancy firms in the UK do the same. Since the business model of these accountancy experts in India depends on the internet, data security is their main priority. Still, accountancy firms in the UK can take additional security steps like avoiding sending original files, sending electronic images instead of documents, etc.
Once these firms start working with accountancy experts from India, all of these apprehensions and misunderstandings are immediately eliminated!