Benefits of Moisturizer
For women who want to sport a beautiful, glowing and healthy skin, the 3-step procedure of cleansing, toning, and moisturizing is crucial regimen. However,
it has been seen that many women clean their skin regularly and even apply toning products but forget it all when it come to moisturizing.
You should remember that moisturizer is not just used to shield your skin from the sun. It is also great for treating rough, dry skin and reducing
wrinkles. When you choose a reliable and effective products like Obagi Hydrate Facial Moisturizer or Skinmedica ultra sheer moisturizer, you can rest
assured of possessing a skin that wows onlookers with its healthy, radiant glow.
In case you have always known that you need a moisturizer, but don't include it in your daily skin care routine, it's time to know about the benefits of
such products for  for facial beauty. Perhaps knowing how they can make your skin better would help you choose the right products and use them regularly.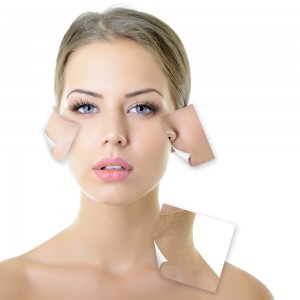 About Obagi Hydrate Facial Moisturizer:
This product is more than just a lotion. Its unique formula provides you with hydration that lasts all day long and protects your skin. Obagi Hydrate
Facial Moisturizer has a unique ingredient called Hydromanil, which is one of the latest ones capable of retaining the water content and delivering
moisture to your skin gradually throughout the day. Thus, it not only provides an instant moisturizing effect but also retains water in the various layers
of skin to keep it smooth all day long.
Some of the ingredients of Obagi Hydrate Facial Moisturizer include:
Mango butter:
This has skin soothing, softening, and moisturizing properties;
Avocado:
It has a soothing and moisturizing effect on your skin;
Shea butter:
This skin-softening emollient guards the skin against drying out and harmful effects of other environmental factors;
Triglycerides:
They have healing and anti-aging properties;
Glyceryl Stearate:
This acts as a lubricant on the surface of your skin, thus giving it a smooth and soft texture;
Water, and plenty of other essential ingredients.
Benefits of Obagi Hydrate Facial Moisturizer:
This product is suitable for all types of skin.
It does not have any side effects such as irritation or skin sensitivity.
It is clinically proven and quite safe to use.
Obagi Hydrate Facial Moisturizer penetrates into the various layers of your skin.
It retains water content and gradually releases moisturizer.
Your skin remains moisturized all through the day with its use.
Obagi Hydrate Facial Moisturizer also offers anti-aging effects to your skin.
The ingredients used in it are all natural ones, which is why you don't need to worry about any harmful side-effects.
It helps to fight the dryness of skin without clogging your pores.
Its unique formula is hypoallergenic as well as non-comedogenic. It is very gentle on your skin.
About
Skinmedica ultra sheer moisturizer:
It is an oil-free, light product, which nourishes your skin to give it a good complexion, healthy radiance, and smooth surface. It can protect your skin
against harmful environmental factors in addition to presenting it with a firm texture, balancing the oil secretions. It is ideal for normal to dry skins.
Ingredients:
Skinmedica ultra sheer moisturizer comprises of various potential ingredients like:
Tocopherol
: This is a free radical eliminator, which is an extremely active antioxidant.
Tetrahexyldecyl Ascorbate:
This is another powerful antioxidant that keeps your skin young and firm.
Tocopheryl Acetate:
Another antioxidant, which hydrates your skin and enhances its smoothness.
Hyaluronic Acid:
It eliminates the rough surface of your skin.

Benefits and Effects of Skinmedica Ultra Sheer Moisturizer:
Skinmedica ultra sheer moisturizer enriches the skin with various antioxidants, which eradicate the damaging effects of free radicals that are
responsible for triggering tell-tale signs of aging.
The potent ingredients offer a healing effect to your skin and make it firmer.
You can sport a beautiful and youthful complexion.
The natural Vitamin E in Skinmedica ultra sheer moisturizer helps the scars and acnes on your skin to slowly subside. Panthenol ingredient penetrates
deep into your skin and binds the moisture to the surface of your skin. This promotes reproduction of the cell.
Since this product is oil-free, people with oily skin can also use it. It balances the oil secretions in the skin and thus, it is very safe to use.
You should remember that moisturizers of reputed brands not only protect your skin from the sun's damaging UV rays but also offer you a smooth, supple and
soft skin by reducing dead skin cells. If you step outside in the sun without using a moisturizer, the excessive exposure to sun will produce wrinkles and
fine lines. So, consult your dermatologist to ask which one you should use – Obagi Hydrate Facial Moisturizer or Skinmedica ultra sheer moisturizer, and
once you know the product that would suit your skin type and needs, start using it to enjoy great results.
Author Bio:
This post is written by Gyovica Miller A Make-up artist specializing in Wedding Make-up and write reviews on a variety of Beauty
Treatments and wrinkle removal products.