How To Get Hired At An Architecture Firm?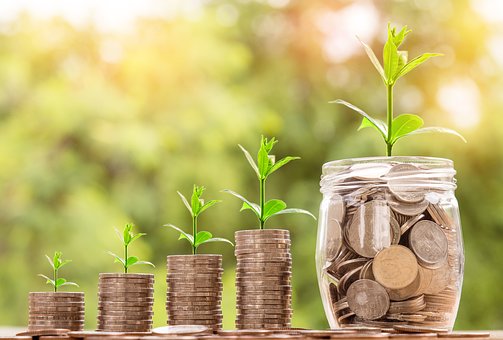 Originally posted on February 1, 2020 @ 2:09 am
Design and polish your architectural portfolio before trying to get hired. Start early in the process. Some students start as early as high school planning a career in architecture. At this early stage visits to trade shows, colleges and time spent at firms doing summer jobs and internships show a remarkable level of commitment. Such early entry into architecture will impress professionals. Invest your time as you progress through college. Create stories with your experience to enhance your portfolio. Do not be shy to show your early projects. Even though there may be many technical shortcomings for your first effort, you are selling your enthusiasm and commitment. Firms are looking at more than raw talent. Firms also consider your level of interest. Early technical flaws are overshadowed by your body of work and architecture related activities. Architecture firms see this as proof of intense commitment to the trade.
Organize your portfolio and make it easily accessible via several multimedia platforms. In some ways integrate your resume into your portfolio. Architectural rendering can be annotated with stories. Your first renderings can coincide with a story of early influences by notable architects. Your architectural plans of a church may coincide with a note on your faith and its relevance to your family and personal life. Breathe life into your renderings by telling your life story. Please note that your portfolio does not have to be in chronological order. Start it off with one of your most prolific pieces. Capture the reader's attention from the first paragraph and drawing. Competition is fierce and you need to stand out immediately in order to win an interview.
Enhance your application with a strong digital portfolio and social media presence. Create a well-designed website to house your portfolio. It is best to hire a web design company to create your website. It must be well organized and attractive. Presentation and content are important. Utilize colors, graphics, and text to impress. Your renderings must be presented with flair.  Submit renderings that you did alone and those that you contributed to as a team member. You must stand out over other applicants. Larger documents and graphics should be in PDF format because it allows for smaller files and it is commonly used in the industry. At the same time, grow your social media presence. Your Instagram, Twitter, LinkedIn and Facebook accounts must all link to your portfolio. The more followers you have on these accounts, the more opportunities you have to advertise your work. Employers are also impressed with a strong social media presence because it speaks positively of your ability to master technology, network and be a team player. Like and follow your potential employer's social media accounts. Try to connect via Facebook and Twitter with the principals of the firm. They may remember you if you are granted an interview. Such good faith efforts may also give you insight into the office culture. Firms are attracted to candidates that have technical skills in addition to customer relations skills. They are interested in hiring individuals who can do solo projects as well as work well in small and large groups.
Customize your portfolio to better align with the firm. If you are applying to a firm that generates most of its income from designing office buildings, then it is a good idea to put your work in this area first. Show how your experience aligns with your potential employer's specialty. The latter will view this favorably because there will be more evidence that your experience aligns with their focus. Finished and pretty pictures of completed projects are not enough. Employers are also interested in the process. For group projects, highlight your contribution. Show detailed drawings along with the completed project. This allows potential employers to assess your ability to work in groups as well as insights in your technical skills. A digital portfolio allows for rapid customization. Save each file with your name and the name of your potential employer. This allows employers to readily identify your application and give you the ability to monitor the progress of your job search as you apply to many potential employers.
An outstanding portfolio must be accompanied by a strong resume, cover letter, and references. Now that you have captured their attention with an attractive and customized portfolio, you can improve the chances of getting hired by telling your story. Here is another opportunity to customize your cover letter and resume. Align both with the potential employer's focus. Do not exaggerate your experience's alignment with the firm. Also, be aware that all customization must be consistent with your existing LinkedIn account and web page. Also, references from senior architects well respected in the profession are valuable. Ensure that your references have a history of working with you and they are all well versed with your story and body of work. They should speak not only of your technical skills but also your social skills. Technical abilities and character are highly regarded by potential employers.
Stay on the cutting edge of the profession. Subscribe to trade magazines. Research and discuss the latest architectural developments with peers. Be proficient in office software such as MS Office. Keep up to date with several types of software commonly used by architects. This will impress potential employers and make you more marketable. You will also impress them by being able to discuss the latest trends. Relate your knowledge of trends to your potential employer's completed projects. This separates you from competitors because your discussion will indicate a greater level of expertise.
Venture beyond contact on social media. Try to get some facetime if possible. Most applicants will their email application, resume, cover letter, and portfolio. You will do the same. However, you will have a decided edge if you meet hiring decision makers at trade shows and professional association meetings. Perhaps, your potential employer engages in community activities such as charity dinners and community improvement projects. Getting some in-person contact and even developing a relationship with the firm's major decision makers may give you an edge over competitors.