Skincare Tips for Athletes
We know how important exercising is, but if you don't take very good care of your skin while working out, you might see a lot of zits and other skin deformities caused due to severely clogged pores. Facing skin problems due to best workouts isn't common, and, luckily, there are some really amazing ways to prevent skin from rebelling against workouts.
The list of guidelines mentioned below isn't just an end-result of an imaginary mind. In fact, we have taken the help of prominent dermatologists to bring forward these tips. Be assured these tips are well researched and result-driven. Read further to know.
Pre Workout Skincare Tips!
If you fancy a radiant and an amazing skin, ensure that you follow these pre-workout tips religiously!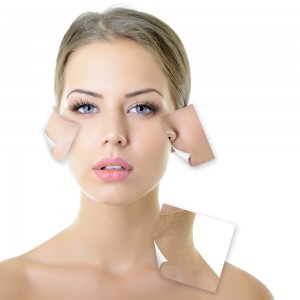 1. Application of a Natural Moisturizer
When we exercise, losing water from our skin is quite an inevitable process. One of the commonest concerns while working out is skin dehydration, and skin dehydration increases the surface lines and causes the skin cells to die, leading to premature aging.
In order to avoid your skin from being dehydrated, it is vital to apply a lightweight and natural-based moisturizer on your skin. Doing so, it will help retain the water in the skin even while working out.  In case of exercising outdoors in the sun, make sure you apply a moisturizer that even contains sunscreen.
2. Take a Shower
This particular tip is rather unusual from the regular belief. Dermatologists worldwide reckon giving your skin a good shower before hitting the gym. If you ignore taking showers, your skin becomes susceptible from developing acne and skin inflammation. Therefore, ensure that you never forget your pre-workout showers and give your skin a good cleaning before playing any sport.
3. No Makeup, Please!
Ideally, you should not wear any makeup while working out. The combination of makeup and sweat is not desirable as they can cause a buildup of excess oil. Pores open up when we sweat and blocking the skin's natural abilities to breathe by clogging up with makeup can lead to skin acne.
The rule here is, allow your skin to breathe as much as possible.
4. Wear Appropriate Sunscreen
Athletes, especially the ones playing outdoor sports, should wear the right SPF based sunscreen always. SPF 30+ is a good start to avoid clogging of pores. Do not apply oily sunscreen as they can clog pores. Use a lighter formula sunscreen that is water-resistant as it can keep your skin clean and provide enough protection from harmful UV rays.
5. Wear a Sweatband
We usually see many athletes and trainers using chemical-based conditioners and other hair products that are oily and clog the pores, which results into forehead acne. Avoid using such products on your hair prior to working out. Many suggest wearing a sweatband as a perfect solution from stopping the sweat reach your face.
Post Workout Skincare Tips!
Since we have already established the pre-workout tips, now focus on these below mentioned post-workout skincare tips.
1. Take a Shower Immediately
As athletes, you will sweat a lot after the workout. And, therefore, it is profoundly significant to get rid of those sweaty clothes. Staying in sweaty clothes for a long time can result into body acne. When sweat starts building up on your skin, it will result into clogging of pores and thereby stopping the skin from breathing.
Schedule a shower time as soon as you are done with your training. The skin tends to be incredibly sensitive post training, and, so, take a shower using organic shower gel with natural oils only.
2. Drink Plenty of Water
The logic of drinking plenty of water is simple – when you exercise, you sweat, and sweating dehydrates you. Therefore, drinking water helps in rehydrating your skin. An athlete should stay wary of dehydrated skin as a dehydrated skin is massively prone to wrinkles and fine lines. Drink water post-workout. Period!
3. Remove Excess Oil
With the objective to fight post-workout perspiration, make sure you apply baby powder on sensitive areas of your body such as chest and back. A good quality baby powder will help absorb the excess oil from the surface of the skin, thereby, leave a clean and clear skin.

4. Apply a Moisturizer
Once you are done with your shower, remember to apply a moisturizer while the skin is still a little damp. This will assist in stimulating the skin's resistance towards any dirt and pollution. One must know their skin type and accordingly choose a moisturizer. Usually, a light-based and naturally composed moisturizer will do wonders in rehydrating the skin.  Preferred ingredients include Aloe Vera and cocoa butter.

5. Overall Head to Toe Tips
Once your training session is over, you must consider a few points.
a. If you don't have the time to take showers post-workout, use disposable natural wipes to remove excess dirt and oil from your skin.
b. You must avoid touching your face and hair with bare hands in order to keep fungal and bacterial infections at bay.
c. Keeping your feet clean is important. Use a foot deodorizer to keep your feet clean post workout.
d. In addition, I know of many athletes who opt for regular facial steams as it assists in opening up the pores. Your skin is likely to benefit a lot from weekly facial treatments that will moisturize your skin.
Action Plan
The tips mentioned here in the article can be a bit overwhelming, but important! Athletes should take very good care of their body, mind and skin. Not taking enough care may cause grave consequences for an athlete. Therefore, never skip pre and post-workout skincare routine.
The health of your skin is in your hands. Stay aware and be wise in keeping your skin healthy and glowing.  Follow only the well researched tips that are sure to give you positive results. Hopefully, the pre and post workout tips mentioned in this article will help you keep your skin healthy.
Author Bio:
Evie Dawson is a fitness coach and health writer based in Boston, MA. Her passion is to encourage others to rediscover their lifestyle and get inspired for organic living.