Remarkable Flower Baskets for New Year Party
Shopping for new year flowers is fun. You get to select the flowers from a variety of species. In the florist shop, there are some pre-made flower baskets. You can choose any if you are in a hurry. But, you can request for a customized flower basket to suit your preference.
The pre-made flower baskets have a fixed price. However, customized flower baskets have different prices based on many factors. The list below contains flower baskets that you may use as decorations for your New Year Party.
Peaceful White Garden

Do you want to celebrate your new year's party in a peaceful and warm environment? You can recreate that feeling with some simple flowers. Peace lilies create a relaxed feeling.
This simple garden contains a peace lily plant, kalanchoe, and lush foliage. The flowers also Purify the air. So you will enjoy extended hours of fresh air if you have your party indoors.
Radiance in Bloom Basket

You can get this flower basket in three sizes; a small one, a medium and a large. The flowers create some radiance in the atmosphere. It is dying to their colorful and vibrant petals. The common flowers in this basket include some red roses, pink carnations, lisianthus, and greenery. The color mixture radiates some positive energy to the atmosphere. They are the perfect new year's flowers for your party decoration.
Golden Days Basket

There are times you wish yourself and all around you bright days. The best way to send those wishes in on a new year. Thus, you can select some golden days basket when you are preparing for the new year party. It contains some fresh sunflowers, Burgundy daisies, and yellow Asiatic lilies as the basket's main flowers. You can add gold cushion moms, rich green salal, solid yellow casters, and brown copper beech leaves.
Happily Ever After Basket

You have read so many stories of happily ever after. It has made people think that happiness is only found in fairy tales. But, you create your happiness in the environment you live in.
Color pink creates a cheerful environment. The basket contains plenty of pink flowers, including gerbera daisies, carnations, Matsumoto asters, alstroemeria, and sweet Williams. Arrange the flowers in a rustic basket for a fantastic look. If you do not trust your artistic prowess, you can use the help of a florist.
Blooming Garden Basket

This simple garden contains a few flowers that create a natural garden setting. The primary colors that pop up are the yellow from miniature rose and pink from azalea and hypoestes. There is also some bold blue from African ivy. However, these colors lay carefully in a green background of green ivy and other greenery.
A burst of Beauty Basket

This basket contains flowers with different hues that add beauty and pop to life. They are perfect new years of flowers that anyone should try this coming year. The basket also has plenty of pale orange roses, hot pink carnations, green button moms, purple stock, pink dahlias, and asters. It would be best to have a few baskets of these flowers to use in your new year party decorations.
Yellow Trio Basket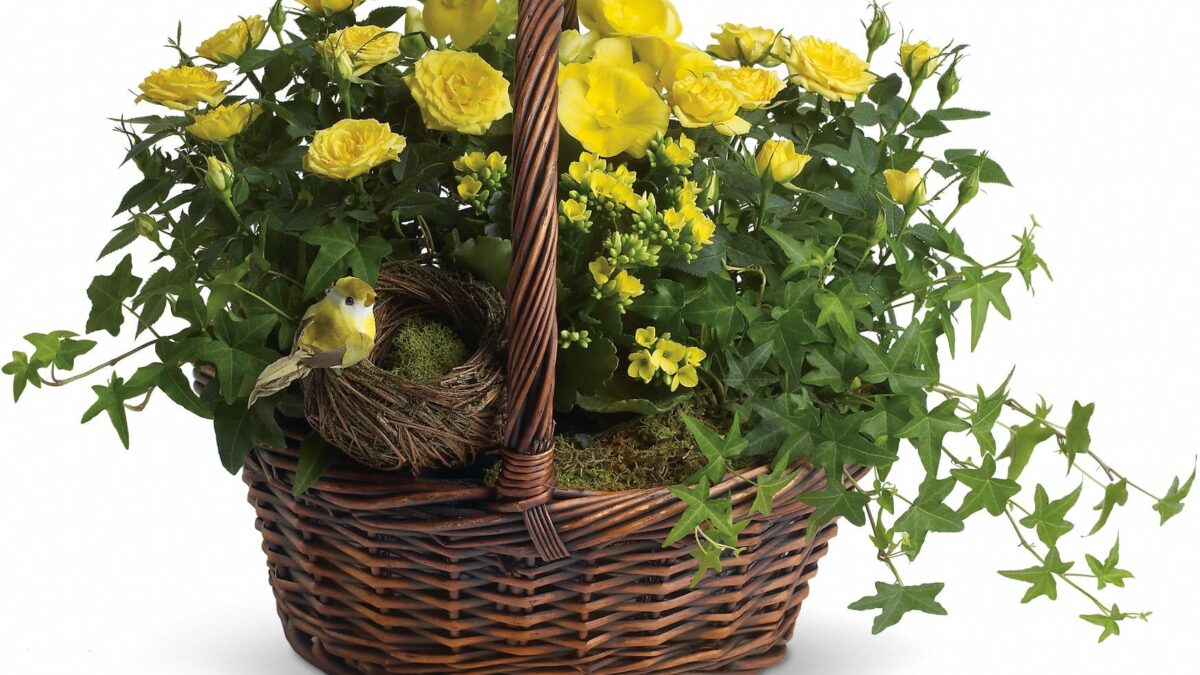 For a long time, people use yellow flowers to express different kinds of feelings. Also, they are used in many events. People moved out of the traditions that dictated yellow flowers only in cases of remorse and sympathy.
The yellow color is known as the brightest hue. Thus, if you want a bright year ahead, you should use some yellow flowers for your new year's party. The yellow trio contains two yellow flowers and green ivy. The yellow flowers are kalanchoe and miniature roses.
Monstera in Basket

There are times you need all green decoration. The monstera is perfect for the minimalist lifestyle. It is usually a hanging basket plant, but you can use it on a basket on a balcony. They are useful beyond the new year party. Also, they are easy to take care of. You will need a few baskets to create a statement in the party.
Fresh Gerbera Basket

Gerbera exists in plenty of colors. They create a bright environment when you use all the colors in the basket. Mix the most brilliant colors to the basket. Most importantly, you should include yellow, orange, pink, and red gerberas.
Add the stems that would fit the size of your basket. Also, distribute the colors well on the basket. The contrasting colors create some excitement.
Pure White Flower Basket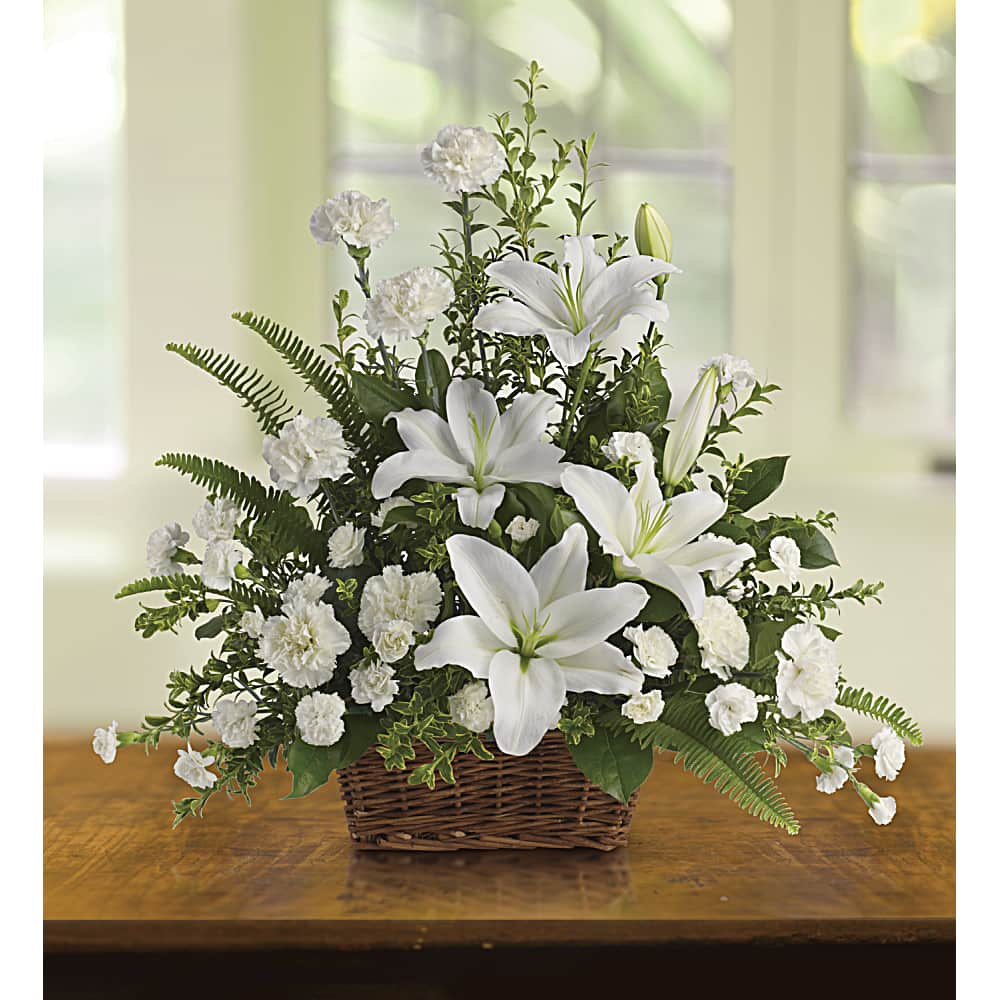 This simple flower basket has two hues of flowers. You can use the greeneries of your choice. Then top up with some pure white roses, white hydrangea, and frilly white carnations. The flowers look peaceful, and they are the best new year's flowers you can have this coming year.
Conclusion
It is fun to source happy new year flowers. There are plenty of flowers that you will get from the florist. However, to know about the remarkable flowers, you need to know the clients' views and reactions. The above flower baskets found favor in the majority of clients from different areas. Thus, we are sure you will not go wrong selecting one or a few of the flower baskets.