Originally posted on February 14, 2020 @ 7:17 am
Managing schools is not at all easy in this fast-changing world. Many schools are providing their students with an all-round digital experience. With smart classes, 24*7 accessible digital libraries, transparent operations and flawless administration systems, they are coming ahead as new age schools. To serve their purposes, schools are opting for an improvised school management system, which will help them to sort out the whole schooling work.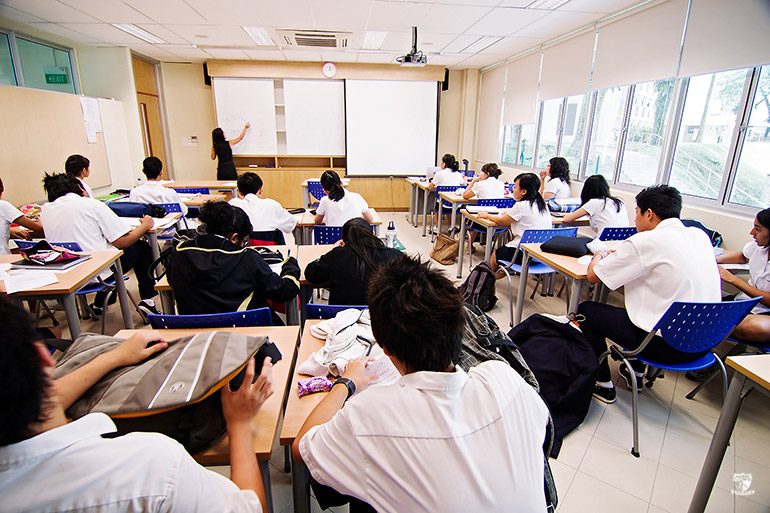 5 Tips to Help You Manage Your School Business Efficiently with a School Management System
It is a tough and time-consuming work to choose the software which is right for your school. Here are five tips for you to consider while choosing a school management software so that you can make a mark on your school administration with it.
1. Choosing wisely
There are various types of software available in the market which provide numerous features to manage your school, but there are only a few who cater to the specific needs. So while choosing your school management system, you must carefully consider what your main needs are and if the software is catering to those. Taking a few demo sessions of the software is not a bad idea in that case. With the fast-changing technology, it is very important to choose the one which gets timely updated with the latest features and does not lag behind. Being a school owner, you must do a background check. Ideally choosing software that you can depend upon for a time period of a minimum of five years is the most fitting choice.
2. Easy to use and flexible
The most important aspect of any school management system is that it should be very user-friendly and flexible as well. As there are much administrative staff, teachers as well as parents of the students who might not be very technologically updated, with a software that's quite difficult to understand, they might end up in a complete mess. Coming to the issue with its flexibility, your school management system must be able to adapt to the school's needs. A software might claim to be the best in the market but if it does not cater to the school's requirements and demands, it would be of no use.
3. Help in a two-way interaction between teachers, students as well as parents
In a certain class, there are 30-40 students in each section on an average, and therefore, it is not always possible for a class teacher to interact with everyone's parents and update them about their child's performance. With the growing complexity and ever-rising competition, the parents are always eager to know about their child's performance. So a school management software must pave out a way to solve this issue. It must be smart enough to let the teachers analyze the performance of the students and also provide the parents with an updated report about their child's performance on a daily or weekly basis. This will help the teachers as well as the parents to track the loopholes and guide each of the students in the right direction. This will minimize the chances of a student lagging behind in academics.
4. Scalability
The chosen software must be designed in a way that it can scale depending on the requirements of your school. As the school continues to grow, the number of students and the data related to them will also increase. The number of administrative staff, parents and teachers accessing the application will keep on increasing as well. So if the application is not scalable it becomes useless for the school managers. Users must, therefore, check the track record to determine the scalability of the application as it is one of the vital aspects of the school administration.
5. New room facility to boost the school's recognition
Students who perform extraordinarily in academics, sport or any cultural field, deserve special recognition and accolades. There should be a special space in the school management system which highlights the lists consisting of those names. Other than this, the software must show the dates of the upcoming events so that the students are well informed in advance, which will foster active participation and prepare them well for the same.
Final Words
School Management System platforms are a boon for the modern-day new age schools, as they bring down the complexity of looking after and managing the whole administrative task of the school system. An ideal school monitoring software comes with a whole lot of benefits as it is highly reliable and accessible from anywhere and at any time. It even enhances the communication between the teacher, the students as well as their parents. It further saves time and excessive paperwork, as admins can access all the data and get performance reports online.
However, before choosing any school management software, it is very important to make proper research about it. A common mistake made by most of the schools is choosing the one which comes with very low maintenance charges or are either free of cost. The schools ignore the basic features that are provided by the software, which later turns out to be a problematic issue in the future. So choose your school management system wisely, and make sure that it is beneficial for your institution in the long run.