What Can a Personal Loan Be Used For?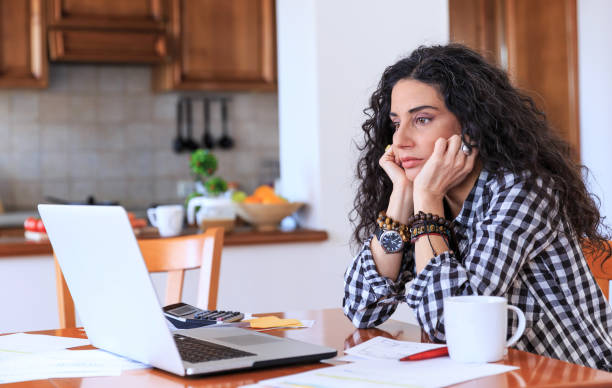 Personal loans are well-known for their flexibility. The funds are versatile and can be used for a variety of purposes, from taking care of a past obligation to utilizing the money to achieve something for future, and virtually everything in between. Personal loans can no doubt take care of your many problems, yet it would be a folly to treat them as panacea capable of solving all the issues plaguing you. Sometimes they are not the best solution, which means you need to properly assess your needs before applying for one.
How Personal Loans Work?
Personal loans are credit products, which are generally offered by banks, credit unions and online lenders to name a few. Personal loans are generally unsecured, which means you do not need to provide any collateral to secure a loan. Few common conditions accompanying almost all personal loans are:
• The time of repayment i.e., preset months or years by which you have to pay the loan
• The interest rate which the lender will charge you in lieu of the money offered.
• The amount of money you need to pay every month
Once you apply for an online personal loan, the lender will first of all look at your credit history, credit score and they your cash flow to ensure that you possess the ability to pay back the loan. If you meet the conditions, the loan is approved and you may get the money within few days.
What Can I Use a Personal Loan For?
You can borrow money for a fixed interest rate for a variety of reasons. Few important ones are listed as following:
Debt consolidation: If you have some other loans and you are being forced into paying a high interest rate, you can take a personal loan at a lower interest rate to ward off your old debts.
Medical bills: Any injury, illness or trauma can heavily strain your finances as hospital bills could run into thousands of dollars. Personal loans are one of the options to pay your medical bills. The best option though is to try to negotiate with the hospital, or at least make them agree to let you pay in installments so that you do not have to take a loan and pay interest on it. However, you have to take a personal loan if none of the above strategies work.
Student debt: Although personal loan can be taken to pay off the student loan, it is not considered a prudent option. The reason for it is pretty simple. Student loans are available at a lower rate than personal loans. Also, you'll lose the chance to obtain deferments and forbearance and sundry other benefits accompanying a student loan such as flexible payment arrangements. Also, government lenders under certain circumstances waive off a portion or all of the student loan.
Tax debt: Owing the IT department could be taxing both financially and mentally. Obliterating the debt with a personal loan is an option, but only if you have exhausted all other options. Assess whether the interest charged by the lender is better or worse than the interest and penalties you would suffer as you pay your installment agreement.
Necessary home repairs: Borrowing money to fix something crucial in your house is sensible. For example, you may need the loan to fix your roof. However, taking a personal loan for something irreverent such as a fancy bathroom or carpet cannot be called prudent. It is always better to understand the difference between need and desire. You can borrow money for your needs, but avoid taking a loan for something luxurious that you can easily do without.
Repaying family or friends: If you have taken a loan from a friend or a family member, and now find yourself unable to pay it back, personal loan could come to your rescue. However, try other options first such as trying to work a new payment arrangement that would be suitable to both.
Helping a loved one: On the other, a family or a friend may need financial assistance and comes to you for help. Moved by their plight, you decide to take a personal loan to help them. But give it a thought before making a final commitment. If you think you can easily pay back the loan, it's fair and good, but if you fall behind, you'll be the one needing assistance.
Wedding costs: The day of your wedding could be the most memorable day of your life, but remember that wedding these days could be wildly expensive. If you do not have enough money in your bank account, you may be tempted to take a personal loan. Just review the pros and cons first. You may want to leave no stone unturned to make your wedding an event to remember, but then it may not be a good idea to start your marriage in the red.
Conclusion
Clearly, personal loans can be both a blessing and a curse. It is therefore imperative that you properly assess the pros and cons of borrowing money at an interest before applying for it. Think hard about how the money could solve your problems or make your life better. Can you easily afford the monthly payments and if the interest being charged is within the boundaries of acceptance? If you are confident about the answers to these concerns, taking a personal loan may be termed as a wise decision.