Homeschooling Pitfalls to Avoid
There are so many online homeschool programs to choose from that it can be difficult to tell which ones are good and which to avoid. Remember that there are plenty of programs which provide sufficient solutions for homeschooling kids but if you are looking for the best one, check for accreditation, experience and talk with administration personnel to get the answers to your questions. Parents are not going to be experts on curriculum differences but they should take a look at the summaries for each subject so they have an idea of what the child will be learning. It is also a good idea to ask the school how many students graduate from their program each year and what colleges they get accepted into. This will give you an idea of what your student can achieve and if that is the path they want to take. 
The best online homeschool does not have to break the bank and parents need to decide up front how much they can spend for their child's education. Public schools are free but the best learning experience may be worth spending a little more so your child doesn't have to stress about keeping up with 15 other students and can learn at their own pace. The cost goes to maintenance of the online classroom and paying certified teachers to instruct the students and assist them when they have questions so that parents do not have to be the full-time teacher unless they want to be. By determining an affordable range up front, parents can also manage their search using this as a parameter without sacrificing accreditation or quality.
One of the easiest pitfalls for online homeschoolers is not listening to their children when they have comments and feedback about the process. Parents typically choose the best online homeschool because it allows them to be a support figure and continue working to provide for the family so they are not as involved in the day-to-day process as those who directly teach their kids. Students using the online portal and going through the material may have relevant questions and comments about the process which should be directed towards the parents. It is suggested that during the first year of homeschooling or at the beginning of every grade, parents should set aside some time to sit with their student to ensure they are comfortable with the equipment, portal and technology. Use this time to discuss issues, whether resources are needed to supplement what is being taught, if there is a problem or conflict with a teacher and if the student has everything they need to work through the assignments. This approach promotes communication and helps the student to feel that they have some control over their education.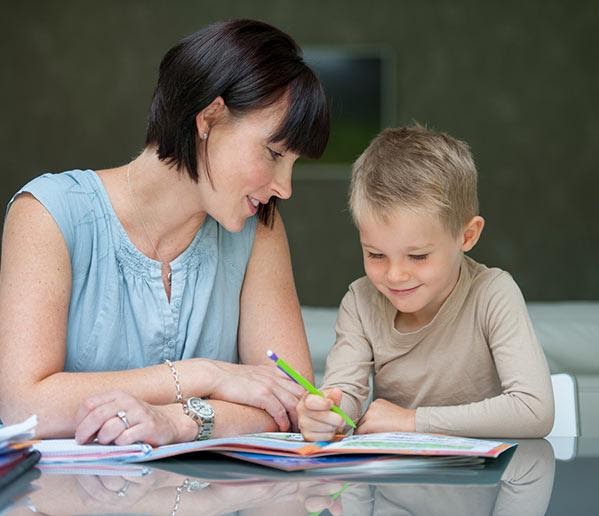 Don't just settle with what the online program offers for courses and electives. It's easy to get into the mindset that once you've enrolled your child in the best online homeschool there is nothing else to do but remember that these classes are designed to provide core subjects and required electives in the appropriate grades. They don't allot time for sports, PE, music, arts and other activities because this is still the responsibility of the parent. This can take many forms depending on the student's preferences, their school schedule and what they are involved in. Some kids may devote the entire morning to their studies and then spend the afternoon for extracurricular events or vice versa. Parents of younger students can choose to break up the day by adding in breaks and recess in between the subjects so kids have a chance to work off their restlessness and recharge their minds. Work with the students to create an organized but flexible schedule that gives them a well-rounded education for learning, skill development and socialization.
If you've chosen to enroll your kids in the best online homeschool platform then you've already avoided one of the biggest pitfalls which is thinking that you can do it all. Most parents who choose to homeschool are not certified teachers or experienced in all subject matters so it's important to know your limitations and be the best support you can be. Kids are flexible and great at adjusting so if you start out as the teacher in the younger grades with print curriculum, you can transition them to the online method of the program where they will receive direct instruction from the professionals and still have you as a resource. Create a schedule that works for everyone so that family time can take place and communication that doesn't relate to school.  Students who learn at home need to be able to take a step away from the computer and occasionally take a day off school to refresh themselves. Families who learn that balance is the key to success have the biggest benefits with their child's education because everything is happy and the process continues to work smoothly with minor bumps along the way.