Fundraising for Startup of a Business
Confucius was a Chinese politician, teacher and philosopher born at 551 BC. There is quote in history books from China quoting his statement, "The superior understand what is right; the inferior man understands what will sell". Though there is nothing like being superior or inferior in a society, there is a sense of intellectuality. A person with great ideas and firm grip on market study wouldn't just go for profit; he will definitely look to do something which contributes towards society as well. This is where superiority and inferiority phenomenon comes into play. Most of the people who start a new business these days are literally focused on the amount of profit they will be able to generate. Unfortunately for us even some associations and business chamber forums also are furnishing them with ideas and feasibility reports of the project that are not picked from the point of view of needs or requirements of society but simply a fast way to generate income.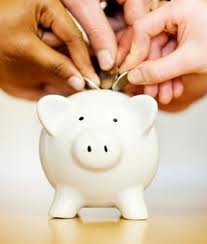 What we need to have in our intellect is understanding and market study of the region we are preparing or thinking of entering. The trend of following a successful business has to be picked up only if there is really a need and demand of that business. There is no doubt that competition brings better service providing but saturating a market may also result in market going after price rather than quality and this ruins thing not only for you but all the people in this business, that is why we have business ethics in place. Here are few points for you to ponder on when thinking of starting a new business:
Market Study
After you have decided for a product or services to offer because of your expertise or known how of a particular field, next thing to do is do an in-depth market study of the region. You need to identify the present figures of the region with reference to your business, the services demand and supply has to be on top of the list. You cannot perform amazingly well if a market is already saturated with the field of service providing you have knowhow in. If the market study shows like this you have to indirectly target that market. You have to enter a market with a plan of establishing brand name and then gradually shift to the main point. But, I would advocate for opening up a business which a society has a need of as a matter of fact. If you are a good manger and have properly done fundraising in Australia  for your project, doing business is just a matter of adding up figures if backed up with proper market study and norms.
Fundraising for Startup
This is the most crucial part of any business startup. The amount of investment that is needed in the beginning to open any business is quite huge. A sound business fundraising has to have at least same amount of main investment lying safely. Meaning if your business requires an investment of $50,000, you must have access to 100,000 at least to be on the safe side. Many businesses collapse after startup because of unseen expenditures or slow business in start just because they don't have enough to keep it running. When these businesses try to get a finance facility during crunch time, even the banks are reluctant to jump into that. So the best strategy will be of onlinefundraising in the beginning of opening of business and to jump in well prepared.
Author Bio:
Tom Anderson is a professional and informative content writer. He writes about charity work and fundraising ideas for doing work for charity. He is associated with the fundraisers& provides ideas and tips to organize charity campaigns. View the social networks of website at Google plus, Facebook pages.