Category Archives:
Automobile & Car
Few cars have much charisma as the Ford Mustang. As the horses from which it takes its name, it was designed to run, and this road car has disguised forms to maintain.
The pony car
The Ford Mustang defined a type of cars, called pony cars: Small cars with big engines. Other important features were its price and its aspect: they were not the cheapest, but affordable for young people who began to work, and besides, they had the aggressive look of a sports car. Launched in 1964, other brands were quick to take their own.
The Birth of Mustang
In 1958, Ford decided to discontinue the model two-door Thunderbird (a convertible blockbuster), making it a luxury car with four doors. It sold well, but the dealers complained that did not attract much attention of people like the two-seater Thunderbird, and left an orphan at a sector of the population (young people) who preferred smaller, cheaper and sports cars. Something that does not seem that your father would like to go.
In Ford they began to think, they made several polls, and formed a team to design the new car. They had five goals:
Fit four people.
Would have sport seats.
Would change in the floor mounted (instead of the steering wheel, as was common then).
Not weigh more than 2500 pounds (about 1100 kg).
There would measure more than 180 inches (4.5 meters) long.
It would have many shopping options (engines, equipment, etc. . .).
To reduce costs, they used parts of Ford Falcon. The result was a car with 2800 cc engine, 101 ph. and 1170kg. They calculated that they would come a hundred thousand in the first year. They sold more than six hundred thousand.
Ford Mustangs in Bat
In Bat Mustangs appear regularly for sale. They are of all ages, but the favorites are the late 60s and early 70s.
This is one of the Mustangs of the first revision that became the original model. It incorporates a 4700 cc V8 engine and 225HP. Like almost everyone who has come so far, the owner has added some modification (color, for example). It's a recent article Bat, and sells it for $ 27,900.
The word "Fastback "style comes from the rear of the car, which descends from the ceiling almost to the end of the trunk. This model is less pronounced than in later models. The same effect can be seen in modern cars like the Audi A5 or A7.
A later Mustang, which he has been an engine of 5700cc Cleveland V8 and an automatic transmission. The old Bat, 2007, and this car have been sold a lot. It was advertised for $ 19,500. The appearance "fastback"is more pronounced, a trend that was seen coming in earlier models like the 1968 Mustang.
It is a very similar to the original Mustang model. His appearance is less aggressive, but still has a V8 Mustang as the first example I have set. Bat appeared this year, and it sold for $ 8,900.
Ford Mustang 2015
With all said about the pony cars above let's talk about the latest one. One thing that we do not have to think about mustangs is the performance, as the name itself stands for power and performance and that is the same for the latest in line as well. Ranging from 300-435 HP we have the 2.5L Eco Boost, 5.0LV8 and the 3.7L V6. Combining beauty with the power making it another set of cars which people want to be seen driving. If I dream of owning a model of mustang; as reality sets in, I think I can go for any of the 2015 models.
Conclusion
Surely in many movies you have seen Mustangs, both in its original form or with modifications. They are a favorite for amateur models so well that support improvements. Some retain only the original body and chassis, having changed the interior, engine, gearbox, wheels, lights…
It is not easy to get a Mustang in Europe. For starters, they need to find one in the U.S. and import it, then you have to pay various taxes and homologate for driving there. Perhaps the easiest is to go to a specialist to handle the entire paperwork importer. As for prices, I've seen online models 1967 and 1968 between ten thousand and thirty thousand Euros. No pay thirty thousand for a car that I will not be able to take more than occasionally (which carries a tank car that has a 5 liter engine?), But if I had ten thousand I would buy a Mustang and find a place to save it and get all the needed CJ Pony Mustang Accessories…
We will have to continue playing the lottery. And who knows, maybe tomorrow we get the Mustang of our dreams..
Every once in a while we decided to switch things up. For some switching it up may include a change of scenery, i.e. going on holiday or going out to that popular new club instead of going to your local or even buying a new car. There's absolutely nothing wrong with splashing out on a new car, after all a car is one of the most practical treats that you could possibly purchase.
A car, whether new or used is so much more than just a mode of transportation around the city. A car can and will say a lot about you, be it true or false, it's the impression that people on the outside will be get. Your car can tell people where you're coming form, where you're going and what kind of lifestyle you're living.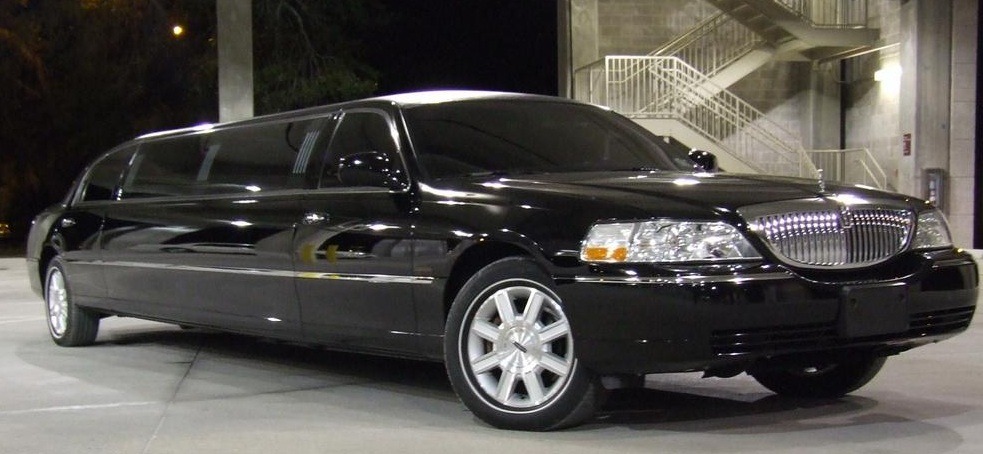 In this day and age, car advertising is extremely psychological. Clever marketing makes the receiver re-evaluate their current image, status, self-esteem that is perceived by others. Marketers consciously overlook rational issues that influence your car buying decisions, like cost, depreciation, safety and reliability and heavily emphasis why you need that particular car in your life.
Before you're completely spellbound by the shiny new bells and whistles presented to you by the dressed to impress smooth talking showroom salesman, carefully assess the advantages and disadvantages and see which one outweighs the other. If you agree with several of the disadvantages listed below, you may want to contemplate buying a used car before taking any final action.
Advantages
Newest model
Only owner
Latest license plate
Customisable
Clean state – no history
Disadvantages
Significant depreciation
Expensive
A number plate is only 'new' for a few months
Pay for extras
Spend more than necessary – you can buy the same model for cheaper on the used market
Purchasing a formerly owned car is ordinarily a smart way of reducing the cost associated with driving.  Nowadays, most cars are built with higher quality standards so that second-hand no longer means second-rate.
If you decide to purchase a 'nearly new' model, you will basically acquire a car of the same quality and model as a brand new motor, but for hundreds or even thousands of pounds less.
When it comes to Purchasing a car, new or used, the verdict ultimately comes down to what works best for your lifestyle and budget. So whatever you decide, be prepared to take time out to educate yourself about the market. This includes reading reviews and looking around for the best deals and comparing prices.
Used Car: Check List
If you're still reading this you must be leaning towards the idea of purchasing a used car and I'm sure that you know by now just how overwhelming and time consuming purchasing a new car be, let alone a used on.. There are numerous things that can make hunting for used cars a discouraging experience; there are countless things to examine prior to exchanging payment. However one vital aspect is the physical assessment.
Below are a few general pointers on what to check for on a used car. Before you start make sure the car is on level ground before carrying out an inspection.
Take note of any damage to the exterior
Look at the paint job of the car, taking note of any scratches, dents and rust spots.
Check the car boot
The car trunk should not show any sign of rust, or water entry due to cracks or holes. Wear inside of the trunk indicates usage of the car.
Check under the hood of the car
Any indication of dents, damage or rust can all be signs that the car was either poorly taken care of or damaged.
Check the hoses and belts
Neither should have cracks and the radiator hoses should not be soft.
Check the interior
Get inside the car and inspect the upholstery of the seats and for any damages such as tears, rips and stains.
Check the odometer of the car for the mileage
The mileage on this meter indicates the car's age.
Check the service history
Ideally, the current owner should have kept a record of the times when the car needed servicing and should be willing to show you this information.
Inspect the engine
Look for any dark brown oil stains; this will indicate if there is a leak which could potentially result in an expensive future repair.
Tires: should be matching and evenly worn
Inspect the surface of the tire for feathering (bad alignment). Incorrect alignment can be caused by worn steering/suspension.
Test drive the car before making any final decisions
This is perhaps one of the greatest ways to identify the working condition of the car.
The substantial disadvantage to purchasing a used car is the risk. There is always a certain level of risk when buying an untrustworthy car that will cost you even more money than you predicted in repair and maintenance costs. There is also the threat of ending up with a stolen vehicle or a write-of, risk of being ripped off. However risks can be minimised and prevented, provided you're aware of them.
Overall, buying a used car is much safer than it used to be, provided you use credible sources. Second hand prices, first rate quality.